Introducing the Board's vision for the future of Exeter Golf and Country Club.
The Board will be seeking assistance from the Club Committee and Sports Committees, and also welcome feedback from all members in terms of how best to invest the net proceeds of the sale for the benefit of all members of EGCC.
The plans shown below have been prepared for illustration purposes and the scheme shows how the squash court area by the tennis courts could be extended, together with alterations to the existing squash courts to provide a much larger gym and other multi-use sports areas.
A second extension would provide a new Sports Bar link to Wear Park and allow the relocation of the Family area to the existing Sports Bar area. However, it is stressed that this is not a scheme that has been progressed in any detail but any feedback on this idea would also be welcomed, both from a positive or negative viewpoint.
Apart from the agreed expenditure at Topsham, and the essential work needed to the Greenkeepers' yard, nothing is set in stone and the Board is relying on feedback from the membership.
proposed layout
Please click on each image to see the plans in detail.
Existing layout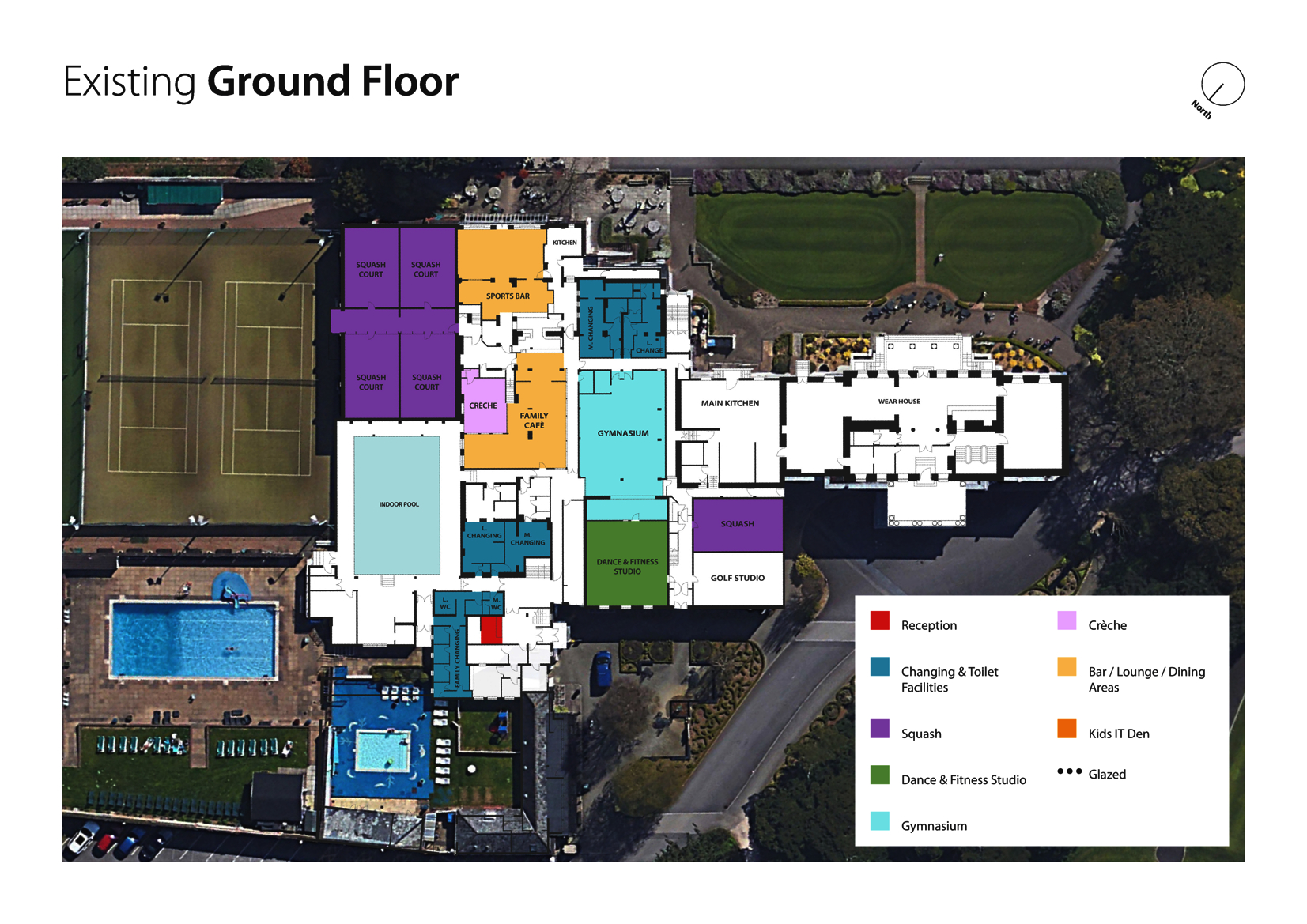 tell us what you think
There are three ways to submit your feedback, ideas or suggestions:
Or via your Sports Committee representatives.